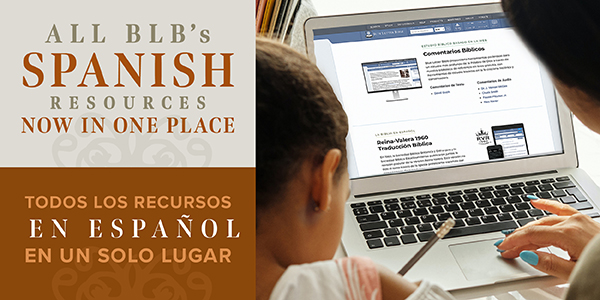 BLB's Spanish Language Resources / Recursos en Español
We wish to welcome the Spanish-speaking community to the Blue Letter Bible, and have provided for you a list of Spanish language resources that are currently available on our website. We look forward to providing more Bible study resources in Spanish as opportunities arise.
Visit the Spanish Resources Page (en Español).