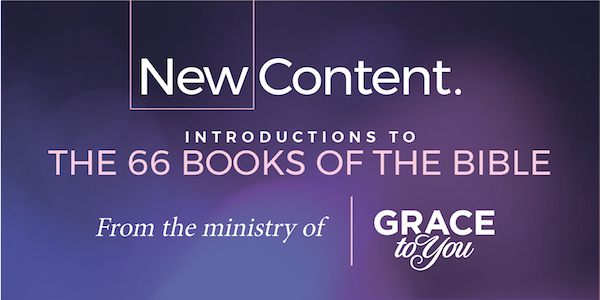 New Study Resource —Bible Book Introductions by Grace to You
Now available on BLB is a complete collection of Bible book introductions, which have been made publicly available by the ministry of Grace to You. Including all 66 books of the Holy Bible, this resource offers key insights into the book's author and setting, theological and historical themes, and literary outline—all of which is presented in an easy-to-read format. This is an essential resource for understanding a passage's content.
You can find the collection HERE.