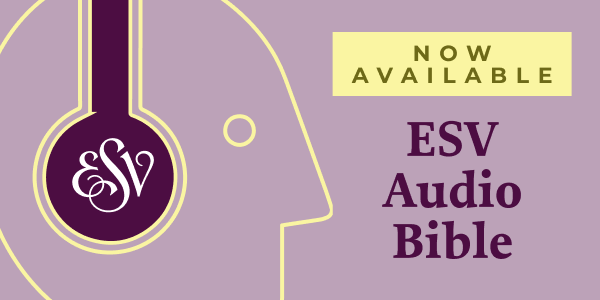 New ESV Audio Bible on BLB
For years, Blue Letter Bible has offered audio narration of multiple different translations of the Bible. However, a notable exception to that library has been the English Standard Version (ESV). But now, we are pleased to offer the ESV audio Bible on our site. The ESV has been one of the most popular translations on our site, and is guided by the following principles:
The English Standard Version is an "essentially literal" translation of the Bible in contemporary English. Created by a team of more than 100 leading evangelical scholars and pastors, the ESV Bible emphasizes "word-for-word" accuracy, literary excellence, and depth of meaning.
To start listening to the ESV Bible today, click or tap on the "Listen to the Bible" button on any Bible page. You can start listening with Genesis 1!
We also would like to thank Crossway Publishers for their generous provision of the ESV Audio Bible and pray that this offering would enrich your walk with Christ. To learn more about the translation, we recommend visiting the official ESV website's About page.