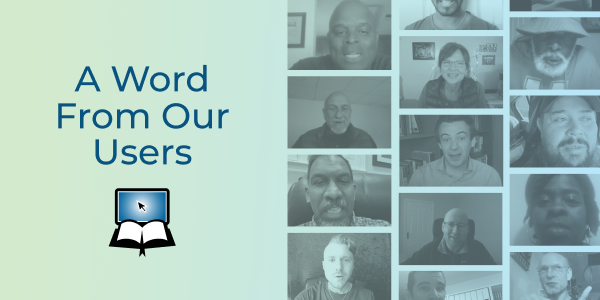 Video Testimonials from Our Users
Back in November of 2022, we asked our users to submit brief videos detailing their experience with Blue Letter Bible. And what a response we received! It was incredible to see so many different types of users from all around the world enjoying the resources and tools we had put on the site.
It is always a blessing to the ministry to see how God has significantly impacted the users we serve for nearly three decades. To hear from the mouths of those who utilize what we offer every day is something that cannot be replaced. Our staff was strengthened and greatly encouraged by what you all had to say.

And thus, we wanted to share it with everyone! We made a brief video compilation with some of these encouraging video testimonials that can be found on our YouTube channel or by clicking HERE. We hope that you will be as moved as we were by these amazing people.
If you would like to submit your own video testimonial, it would be such a blessing to our ministry! Just go to our page on Testimonial.io and record your video from your device. If you need assistance or would like more information, please contact us at testimonials@blueletterbible.org. To learn more about Blue Letter Bible, visit our History of BLB or About Blue Letter Bible pages. May God bless your time in His Word!