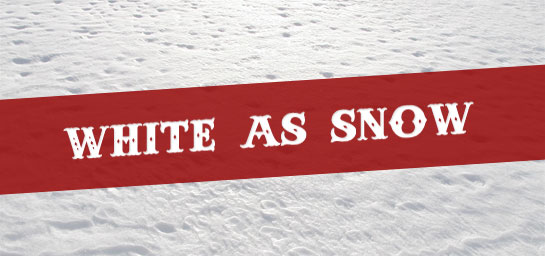 The following is adapted from the works of F.E. Marsh, a commentary series coming soon to the Blue Letter Bible. At the BLB, we labor to provide free access to several thousand Bible commentaries and study resources. Please visit us here to find out how you can partner with us in the gospel.
---
The words "white as snow" occur in three connections in the Word of God, namely, in association with sin, the Saviour, and salvation.
1. Sin.
Leprosy is a pronounced type of sin. There are three persons who were stricken with leprosy, "white as snow," and these were-Moses, for his hesitation (Exodus 4:6); Miriam, for her opposition (Numbers 12:10); and Gehazi, for his covetousness (2 Kings 5:27).
2. Saviour.
When Christ was transfigured, His raiment was "exceeding white as snow" (Mark 9:3); and when John saw Him, "His head and His hairs were white like wool, as white as snow" (Revelation 1:14). White is here emblematic of Christ's personal holiness and His righteous action.
3. Salvation.
"Though your sins be as scarlet, they shall be as white as snow" (Isaiah 1:18). The one effectual cause that brings about this transformation is the blood of Christ (Revelation 7:14).