Dane Ortlund writes: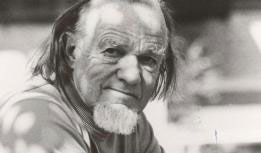 In 1951 Francis Schaeffer's life and ministry were turned upside down, despite already having walked with the Lord for many years and having seen much fruit in ministry. He was 39.
In the introduction to his book True Spirituality, Schaeffer recounts what happened.
I faced a spiritual crisis in my own life. I had become a Christian from agnosticism many years ago. After that I had become a pastor for ten years in the United States, and then for several years my wife, Edith, and I had been working in Europe. During this time I felt a strong burden to stand for the historical Christian position and for the purity of the visible church. Gradually, however, a problem came to me—the problem of reality. This has two parts: first, it seemed to me that among many of those who held the orthodox position one saw little reality in the things that the Bible so clearly says should be the result of Christianity. Second, it gradually grew on me that my reality was less than it had been in the early days after I had become a Christian. I realized that in honesty I had to go back and rethink my whole position.
We were living in Champéry [Switzerland] at the time, and I told Edith that for the sake of honesty I had to go all the way back to my agnosticism and think through the whole matter. I'm sure that she prayed much for me in those days. I walked in the mountains when it was clear, and when it was rainy I walked backward and forward in the hayloft of the old chalet in which we lived. I walked, prayed, and thought through what the Scriptures taught, reviewing my own reasons for being a Christian. . . .
What happened next?  Click here to read the rest.