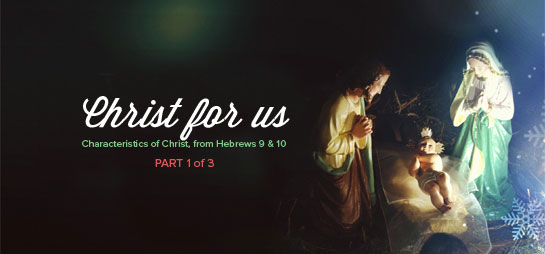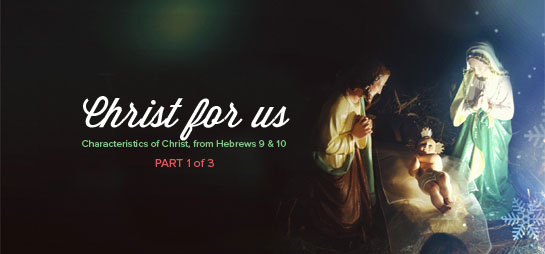 The following is adapted from the notes of F.E. Marsh, coming soon the the BLB.
---
Different characteristics of Christ which appear for us in Hebrews 9 & 10.
As the Propitiation, to atone.
"he entered once for all into the holy places, not by means of the blood of goats and calves but by means of his own blood, thus securing an eternal redemption."
Hebrews 9:12
Christ was the propitiation of our sins. In other words, He was the perfect sacrifice that satisfied the righteous wrath of God. Jesus did not merely deflect God's wrath (like a helmet can deflect a baseball). Jesus absorbed it. All of it. For us.
As the Purifier, to cleanse.
"how much more will the blood of Christ, who through the eternal Spirit offered himself without blemish to God, purify our conscience from dead works to serve the living God."
Hebrews 9:14
The blood of Christ is the purest of all. By it, our conscience is purified of all guilt and dead works.
As the Mediator, to act.
"Therefore he is the mediator of a new covenant, so that those who are called may receive the promised eternal inheritance, since a death has occurred that redeems them from the transgressions committed under the first covenant."
Hebrews 9:15
Jesus came to serve as a mediator. A mediator is, as the name suggests (and as the Greek word used for mediator, mesites, literally means) "the one who mediates or stands in the middle".  Thus, a mediator is one who has links with two opposing sides. He sympathizes with both and is trusted by both. And as the assigned "middle man", he represents each side to the other with the goal of mending a broken relationship.
As the Priest, to represent.
"For Christ has entered, not into holy places made with hands, which are copies of the true things, but into heaven itself, now to appear in the presence of God on our behalf."
Hebrews 9:24
Just as the priests of old, Jesus was chosen to enter the holy place on behalf of God's people; however, the holy place that Jesus entered is heaven itself.
As the Sin-Remover, to bless.
"for then he would have had to suffer repeatedly since the foundation of the world. But as it is, he has appeared once for all at the end of the ages to put away sin by the sacrifice of himself."
Hebrews 9:26
By His stripes, we are healed. Through His sacrifice, our sins our removed.
 (more to come tomorrow…)