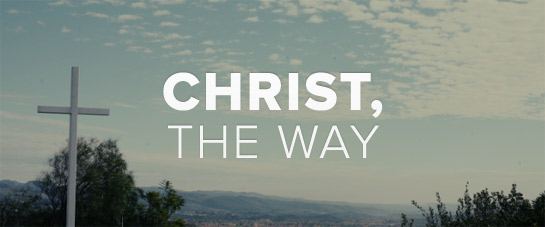 The following has been adapted from the commentaries of F.E. Marsh, coming soon to the Blue Letter Bible.
---
Jacob's ladder is a type of Christ (John1:51). In other words, Christ is the only Way between God and man. He is-
1. An Opportune Way, for the man in danger, even as the manslayer found the way to the city of refuge to be (Deut 19:3).
"You shall measure the distances and divide into three parts the area of the land that the LORD your God gives you as a possession, so that any manslayer can flee to them."
(Deuteronomy 19:3)
2. An Open Way, for He has removed the barrier of sin away, by the sacrifice of Himself (Heb. 9: 26).
"But as it is, he has appeared once for all at the end of the ages to put away sin by the sacrifice of himself."
(Hebrews 9:26)
3. An Original Way, for there never was such a way opened as Christ has made by His death (Heb. 10:20).
"Therefore, brothers, since we have confidence to enter the holy places by the blood of Jesus, by the new and living way that he opened for us through the curtain, that is, through his flesh, and since we have a great priest over the house of God, let us draw near with a true heart in full assurance of faith, with our hearts sprinkled clean from an evil conscience and our bodies washed with pure water"
(Hebrews 10:19-22)
4. An Omnipotent Way, as they who walk in it find, for they are protected by the Savior's presence and power (Isa. 35:8, 9).
"And a highway shall be there,
and it shall be called the Way of Holiness;
the unclean shall not pass over it.
It shall belong to those who walk on the way;
even if they are fools, they shall not go astray.
No lion shall be there,
nor shall any ravenous beast come up on it;
they shall not be found there,
but the redeemed shall walk there."
(Isaiah 35:8-9)
5. The Only Way to God (John 14:6), blessing, salvation, and usefulness (John 10:9).
"Thomas said to him, 'Lord, we do not know where you are going. How can we know the way?' Jesus said to him, 'I am the way, and the truth, and the life. No one comes to the Father except through me.'"
(John 14:5-6)
"I am the door. If anyone enters by me, he will be saved and will go in and out and find pasture."
(John 10:9, Jesus speaking)