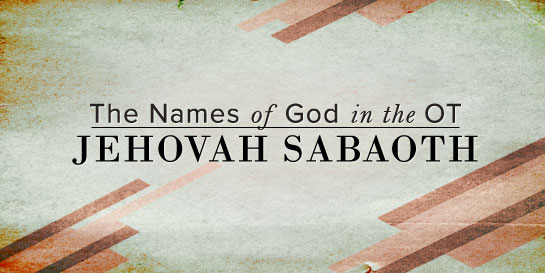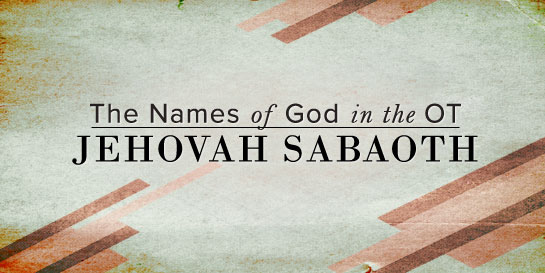 (yeh-ho-vaw' se ba'ôt)
The Lord of Hosts, The Lord of Powers
Use in the Bible: Jehovah and Elohim occur with Sabaoth over 285 times. It is most frequently used in Jeremiah and Isaiah. Jehovah Sabaoth is first used in 1Sa 1:3.
Variant spellings: None
TWOT Reference: 1865a, 1865b
Strong's Reference: 6635
Jehovah Sabaoth in the Septuagint: kurios sabaôth…the Lord of hosts (sabaôth: Gr. transliteration of Heb. "hosts")
Meaning and Derivation: Jehovah is translated as "The Existing One" or "Lord." The chief meaning of Jehovah is derived from the Hebrew word Havah meaning "to be" or "to exist." It also suggests "to become" or specifically "to become known" – this denotes a God who reveals Himself unceasingly. Sabaoth (se bâ'ôt) means "armies" or "hosts."Jehovah Sabaoth can be translated as "The Lord of Armies" (1Sa 1:3). This name denotes His universal sovereignty over every army, both spiritual and earthly. The Lord of Hosts is the king of all heaven and earth. (Psa 24:9-10; Psa 84:3; Isa 6:5).
Further references of the name Jehovah Sabaoth in the Old Testament: 1Sa 1:11; 1Sa 17:45; 2Sa 6:18; 2Sa 7:27; 1Ki 19:14;2Ki 3:14; 1Ch 11:9; Psa 24:10; Psa 48:8; Psa 80:4; Psa 80:19;Psa 84:3; Isa 1:24; Isa 3:15; Isa 5:16; Isa 6:5; Isa 9:19; Isa 10:26;Isa 14:22; Jer 9:15; Jer 48:1; Hsa 12:5; Amo 3:13; Mic 4:4; Nah 3:5;Hag 2:6; Zec 1:3; Mal 1:6; Hab 2:13; Zep 2:9