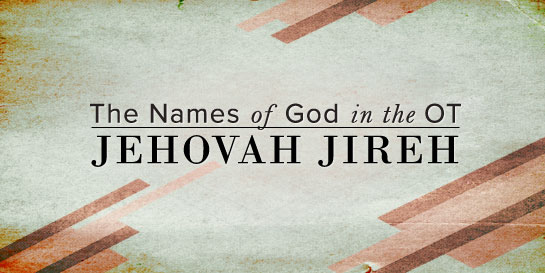 (yeh-ho-vaw' yir-eh')
The Lord Will Provide
Use in the Bible: In the Old Testament Jehovah-Jireh occurs only once in Gen 22:14.
Variant spellings: None
TWOT Reference: None
Strong's Reference: 3070
Jehovah Jireh in the Septuagint: kurios eiden…the Lord has seen
Meaning and Derivation: Jehovah is translated as "The Existing One" or "Lord." The chief meaning of Jehovah is derived from the Hebrew word Havah meaning "to be" or "to exist." It also suggests "to become" or specifically "to become known" – this denotes a God who reveals Himself unceasingly. Jehovah-Jireh is a symbolic name given to Mount Moriah by Abraham to memorialize the intercession of God in the sacrifice of Isaac by providing a substitute for the imminent sacrifice of his son. While not necessarily a "name" of God, Jehovah-Jireh nonetheless reminds us of a great Biblical truth, that our God is a God who graciously provides for His people.
Further references of the name Jehovah Jireh in the Old Testament: Gen 22:14