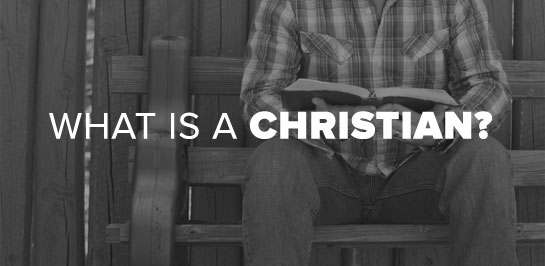 The following is adapted from the works of F.E. Marsh, an old commentary coming soon to the BLB.
---
WE find that the word "Christian" only occurs three times in the New Testament. First, "Yet if anyone suffers as a Christian, let him not be ashamed…" (1 Peter 4:16). Second, "In a short time would you persuade me to be a Christian?" which was spoken in contempt by Agrippa to Paul (Acts 26:28). Third, "And in Antioch the disciples were first called Christians" (Acts 11:26).
It has been a matter of contention as to who called them Christians, whether it was a name applied to them in ridicule by the world, or whether God called them by that name. We believe God called them Christians, from the simple fact that the word "called" in the eight instances where it is recorded, has reference to God Himself speaking and acting. The wise men, "And being warned in a dream," did not return to Herod (Matthew 2:12); Joseph, "being warned in a dream," turned aside to Galilee (Matthew 2:22); it was revealed unto Simeon by the Holy Ghost that he "would not see death before he had seen the Lord's Christ" (Luke 2:26); Cornelius "was directed by a holy angel" (Acts 10:22); she "will be called an adulteress" (Romans vii. 3), that is because God calls her so; Moses "was instructed by God" (Hebrews 8:5); "Noah, being warned by God" (Hebrews 11:7); "For if they did not escape when they refused him who warned them on earth" (Hebrews 12:25). Thus in every case where the Holy Spirit uses this word, it has reference to a communication from God, and hence we assume that the title "Christian" is God-given.
We give an acrostic on the word "Christian," as illustrating what he is—
Child of God, as to his relationship to the Lord (John1:12, 13).
Heir of God, as to his inheritance in the Lord (1 Peter 1:3, 4).
Redeemed one, as to his being freed by the Lord (Romans
8:2; Ephesians 1:7).
Influence, as to his responsibility to the Lord (Matthew 5:14-16).
Soldier, as to fighting for the Lord (2 Timothy 2:3).
Temple, as to being occupied by the Lord (1 Corinthians 3:16).
Instrument, to be used by the Lord (Romans 6:13).
Ambassador, as to his representation of the Lord (2 Corinthians 5:20).
New man in Christ, as to his attitude towards the Lord and the world (2 Corinthians 5:17).