Have you ever tried to view or copy multiple verses from different Bible passages all at once, but didn't know how?
Let me give you an example of when you would use this. In the "Atonement" chapter of Wayne Grudem's Systematic Theology, there is a section that says:
"…all the blessings of salvation, including faith, repentance, and all of the works of the Holy Spirit in applying redemption, were also secured by Christ's redemptive work specifically for his people. Those for whom he earned forgiveness also have had those other benefits earned for them ( cf. Eph. 1:3-4; 2:8; Phil. 1:29)."
Now, let's say you read this good bit of theology and think, "I would like to see those verses on the Blue Letter Bible." But instead of looking them up one at a time, you want to see them all at once.
Here's how…
The BLB Multiple Verse Retrieval
1. Click on the "search" button in the left sidebar of the homepage…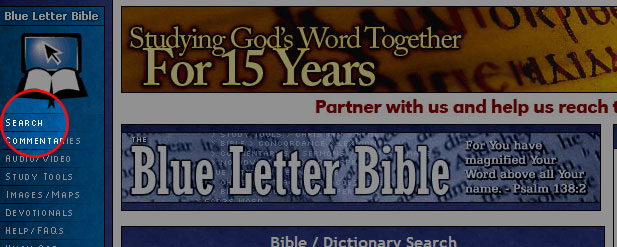 2. A list of search tools will appear on the page. Click on the Multiple Verse Retrieval option…
3. When the Multiple Verse Retrieval box appears, enter the passages you would like to be listed…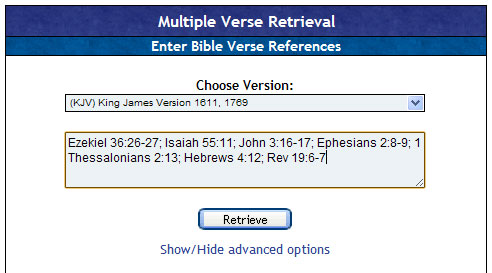 4. The results will display in the same order you entered the Bible passages…