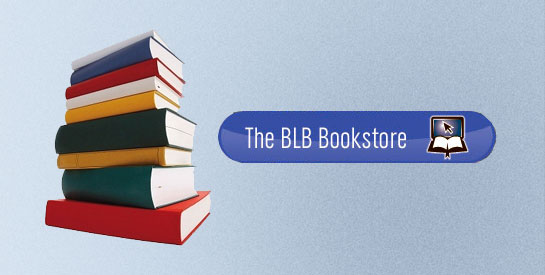 Did you know there is a Blue Letter Bible bookstore? Well, there is! Here are three reasons you might want to consider ordering your next book or Bible from the BLB Bookstore:
1. A great selection
The BLB Bookstore offers a great selection of books, Bibles, music, and accessories. We offer only the most helpful Christian resources for personal study and edification.
2. Great prices
Most of our prices are at a steep discount (20% off or more). We think good Bible resources are important to have, so we desire to offer the best prices through our bookstore.
3. Where the money goes
Where do you think our profits go? You might be surprised to learn that the net profit from all BLB Bookstore sales goes toward evangelism and the preaching of God's word and the gospel throughout the world. Our parent ministry, Sowing Circle, has been privileged to support dozens of other ministries over the last several years. Whenever you make a purchase at the BLB Bookstore, you are given an option as to where you want the proceeds from your transaction to go. Click here for more information.
—
With a great selection, killer prices, and the opportunity to bless another ministry and help the spread of the gospel of Jesus Christ, we hope you will consider using the BLB Bookstore for your next purchase. We are thankful for your partnership in the gospel. God bless!