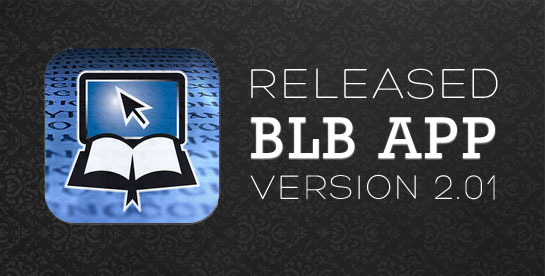 We have released the latest update for the Blue Letter Bible app (universally designed for iPod, iPhone, iPad). We are excited to tell you about this version's significant updates.
Because user experience and product quality are high on our ministry priority list, the new changes include both improved functions and and added features.
What's New in Version 2.01
• Added advanced search options
• Improved search functions correcting various errors
• Improved performance and startup time
• Fixed bugs related to Spanish Bibles
• Fixed bugs related to Daily Bible Reading
• Fixed bugs related to Bookmark Folders
• Fixed bugs related to TSK parsing errors
• Updated NET Bible for red lettering and misspellings
• Only receive Update notifications when app is initially started
CLICK HERE TO DOWNLOAD THE FREE APP
Android and Chrome users:
Unfortunately, due to our limited resources, we do not have a BLB app available for Android or Google Chrome. If you would like to join us in prayer for this opportunity, or if you would like to contribute to this project, please visit us here. In the meantime, you can use our mobile site http://m.blb.org on your Android device. Thank you, and God bless!