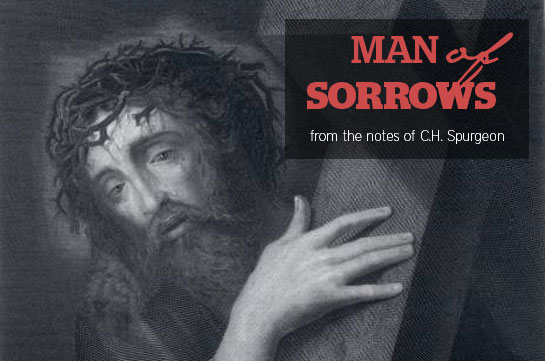 "Though he were a Son, yet learned he obedience by the things which he suffered."
(Hebrews 5:8 KJV)
It is always consoling to us to behold the footsteps of our Lord. When we see him tried, we cheerfully submit to the like trial. When we perceive that in this case an exception to the rule of chastening might have been expected, and yet none was made, we are encouraged to bear our sufferings patiently.
When we see the great Elder Brother put to more rather than less of trial, we are fully drawn to obey the will of God by submission.
Remember:
I. Sonship does not exempt from suffering.
Not even Jesus, as a Son, escaped suffering.
He was the Son, peculiarly, and above all others.
He was the honoured and beloved first-born.
He was the faithful and sinless Son.
He was soon to be the glorified Son in an eminent sense.
No honour put upon sons of God will exempt them from suffering.
No holiness of character, nor completeness of obedience, can exempt the children of God from the school of suffering.
No prayer of God's sons, however earnest will remove every thorn in the flesh from them.
No love in God's child, however fervent, will prevent his being tried.
The love and wisdom of God ensure the discipline of the house for all the heirs of heaven without a single exception.
II. Suffering does not mar sonship.
The case of our Lord is set forth as a model for all the sons of God.
His poverty did not disprove his Sonship. Luke 2:12
His temptations did not shake his Sonship. Matthew 4:3
His endurance of slander did not jeopardize it. John 10:36
His fear and sorrow did not put it in dispute. Matthew 26:39
His desertion by men did not invalidate it. John 16:32
His being forsaken of God did not alter it. Luke 23:46
His death cast no doubt thereon. Mark 15:39
He rose again, and thus proved his Father's pleasure in him. John 20:17
Never was there a truer, or lovelier, or more beloved Son than the chief of all sufferers. "A man of sorrows, and acquainted with grief."