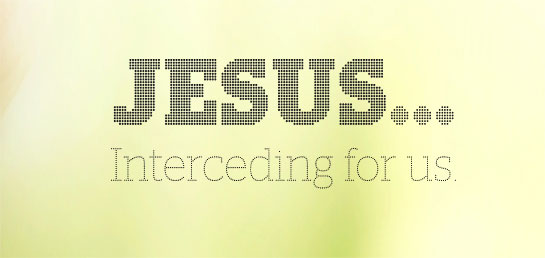 For the Lamb in the midst of the throne will be their shepherd,
and he will guide them to springs of living water,
and God will wipe away every tear from their eyes.
(Revelation 7:17)
Contend, O LORD, with those who contend with me;
fight against those who fight against me!
(Psalm 35:1)

"I ought to study Christ as a living Saviour more,—as a Shepherd, carrying the sheep He finds,—as a King, reigning in and over the souls He has redeemed,—as a Captain, fighting with those who fight with me (Psalm 35), as One who has engaged to bring me through all temptations and trials, however impossible to flesh and blood.
I am often tempted to say, 'How can this Man save us? How can Christ in heaven deliver me from lusts which I feel raging in me, and nets I feel enclosing me?' This is the father of lies again! 'He is able to save unto the uttermost.'
I ought to study Christ as an Intercessor. He prayed most for Peter, who was to be most tempted. I am on His breastplate.
If I could hear Christ praying for me in the next room, I would not fear a million of enemies. Yet the distance makes no difference; He is praying for me."
–Robert Murray McCheyne, Memoir and Remains of the Rev. Robert Murray McCheyne (Edinburgh; London: Oliphant Anderson & Ferrier, 1894).