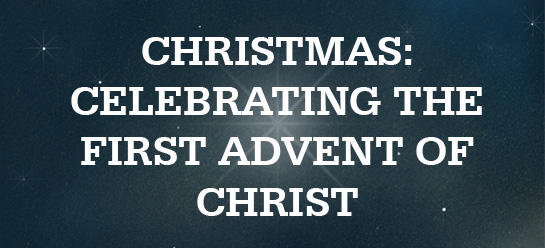 "For unto us a child is born, unto us a son is given: and the government shall be upon his shoulder: and his name shall be called Wonderful, Counsellor, The mighty God, The everlasting Father, The Prince of Peace."
Isaiah 9:6 KJV
The season is upon us! Yesterday marks the first day of this year's Advent season.
What is Advent?
The season of Advent (which means "coming/arrival") begins on the fourth Sunday before Christmas day. This year, that day was yesterday.
The celebration is a short season of waiting. It diverts our attention from the cultural consumerism that surrounds us and reorients our attention on the "coming" or "arrival" of Jesus—His birth and subsequent ministry. The Advent season also points us forward toward His promised return.
Celebrating the First Advent of Christ
In honor of the birth of Christ we have created a special page that deals with this event as well as those surrounding it. The page serves as a starting point for those seeking to study this great moment in history. We pray that through them, you are stirred to joyfully worship the King!
The content is divided up into five different types:
Whether you're a pastor or Bible study leader looking for study resources, a parent looking for family devotional material, or an individual wanting to meditate on the coming of our Lord and Savior Jesus Christ, we hope you'll find these resources helpful for you this Christmas season.