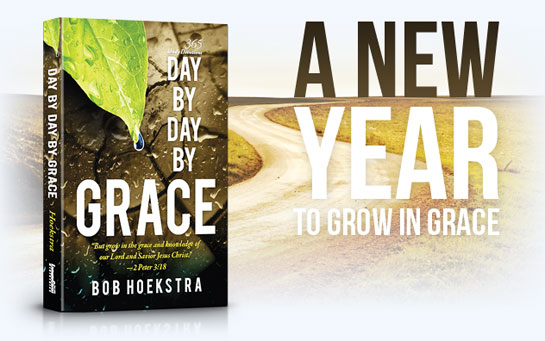 Day By Day By Grace, which is one of the Blue Letter Bible's most popular online devotionals, is now available in print version!
The 365 day version of Pastor Bob Hoekstra's daily devotional on growing in the grace of God is made available by Living in Christ Ministries. This print version is available in both hardback and paperback and has an all-new Scripture index at the back of the book.
For more information, or to order the book, visit the Living in Christ Ministries website.
You can also read Day By Day By Grace free at the Blue Letter Bible website.
Hoekstra also has a class on "Growing in the Grace of God" available free at the Blue Letter Bible Institute.
___
Related posts: