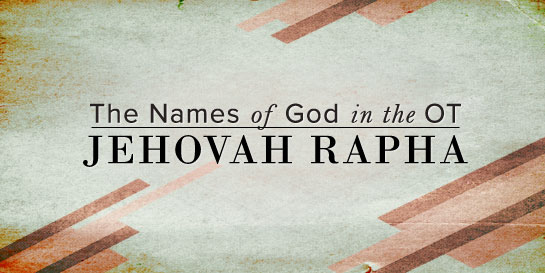 (yeh-ho-vaw' raw-faw')
The Lord That Heals
Use in the Bible: In the Old Testament Jehovah-Rapha (The Lord that Heals) is used in Exd 15:26.
Variant spellings: Jehovah-Rophe; Jehovah Rophecha; Jehovah Raphah
TWOT Reference: 2196
Strong's Reference: 7495
Jehovah Rapha in the Septuagint: kurios ho iômenos se…the Lord your healer
Meaning and Derivation
Jehovah is translated as "The Existing One" or "Lord." The chief meaning of Jehovah is derived from the Hebrew word Havah meaning "to be" or "to exist." It also suggests "to become" or specifically "to become known" – this denotes a God who reveals Himself unceasingly. Rapha (râpâ') means "to restore", "to heal" or "to make healthful" in Hebrew. When the two words are combined…Jehovah Rapha…it can be translated as "Jehovah Who Heals." (cf. Jer 30:17; Jer 3:22; Isa 30:26; Isa 61:1; Psa 103:3).Jehovah is the Great Physician who heals the physical and emotional needs of His people.
Further references of the name Jehovah Rapha in the Old Testament: Exd 15:26