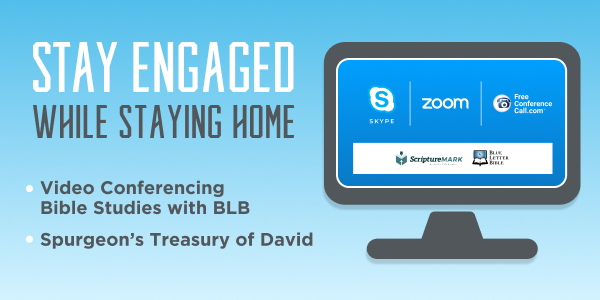 How to Video Conference Bible Studies with Blue Letter Bible
Our aim has always been to deliver free online Bible study resources to serve churches and believers around the world. Little did we know this mission would be so critical during a time like this as people are turning to virtual connectivity.
We have been blessed to hear about users who use BLB in their virtual Bible studies by sharing their screens with the group.
We decided to make a brief video that shows you some of the tools that you can take advantage of to do the same.
Check out our 3-minute video by clicking the YouTube video below.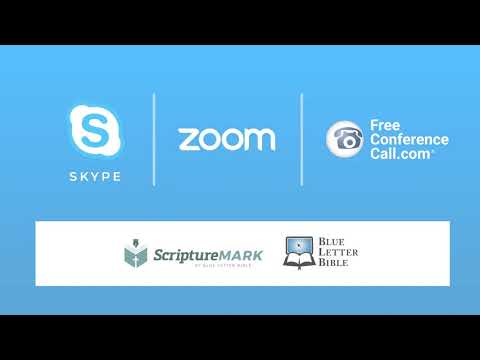 ---
Discover Treasury of David, Spurgeon's Work on the Book of Psalms
One of the treasures found on BLB is Charles Spurgeon's Treasury of David. This classic work on the Psalms was written in the 19th Century by Charles Spurgeon, and is rich with exposition and application.
Psalm 91 may be a wonderful place to begin, with its application to our global pandemic today. Early in his ministry in London, Spurgeon was confronted with ministering amidst the Asiatic cholera, which led him to visit the sick and daily attend to graveside care. He said,
"A little more work and weeping would have laid me low among the rest; I felt that my burden was heavier than I could bear, and I was ready to sink under it."
Spurgeon shared that he was confronted with Psalm 91:9–10 at that time, and in his commentary, Spurgeon went on to say,
"It is impossible that any ill should happen to the man who is beloved of the Lord; the most crushing calamities can only shorten his journey and hasten him to his reward. Ill to him is no ill, but only good in a mysterious form. Losses enrich him, sickness is his medicine, reproach is his honour, death is his gain. No evil in the strict sense of the word can happen to him, for everything is overruled for good. Happy is he who is in such a case. He is secure where others are in peril, he lives where others die."
Find this and many other treasures as you meditate on Psalms with Spurgeon's Treasury of David.
Visit Charles Spurgeon's Treasury of David Index Page
Visit Psalm 91 in the Treasury of David
---
Livestream Resources
Due to the COVID-19 pandemic restricting most of our users to staying home for an extended period of time, we have created a Livestream resource page for users whose churches do not have the resources to provide virtual Sunday services. You will also notice a special "Family Hymn Night" every Tuesday from our friends at Getty Music.
For more information, go to the Livestreams page.