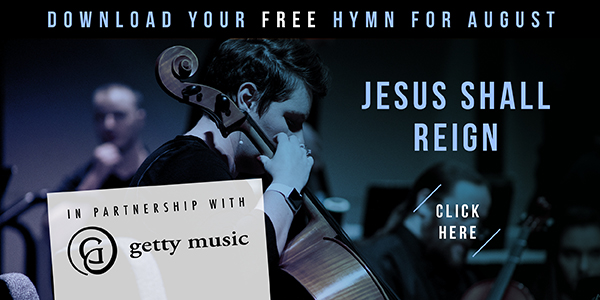 August Free Hymn of the Month: Jesus Shall Reign
This hymn, "Jesus Shall Reign," directs hearts and minds to the eternal Kingdom, where one day we will all worship the Lord together. We will hail all praises to our King Jesus, who is faithful and just. On Sunday February 25, 2018, in thousands of churches across dozens of countries, believers joined together in singing this outreach hymn. This was done as an act of solidarity and focus on global missions.
---
BLB is very blessed to partner with Getty Music and offer you these wonderful modern hymns, which promote sincere, Bible-based worship in the hearts of God's people.