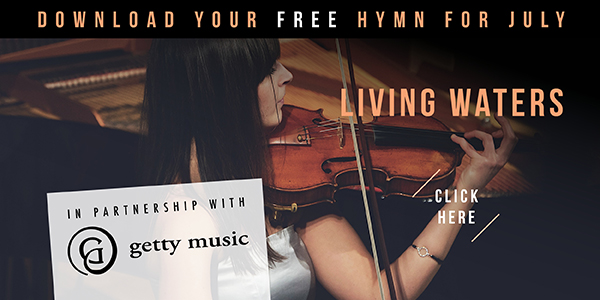 July Free Hymn of the Month: Living Waters
This hymn, "Living Waters," is an invitation to us and to our families, to come and be filled and refreshed in Christ. In Jeremiah 2:13, the Lord referred to Himself as, "the fountain of living waters." It is our joy to praise the Lord of Living Waters! Jesus came to give us fullness of life, so that it would flow out of our lives and into the lives of others. It is truly a privilege for us to sing God's praise with our families, as we pass our faith on to the next generations.
Click here for this month's hymn and song sheet
---
BLB is very blessed to partner with Getty Music and offer you these wonderful modern hymns, which promote sincere, Bible-based worship in the hearts of God's people.
For more information about Getty Music, visit GettyMusic.com.