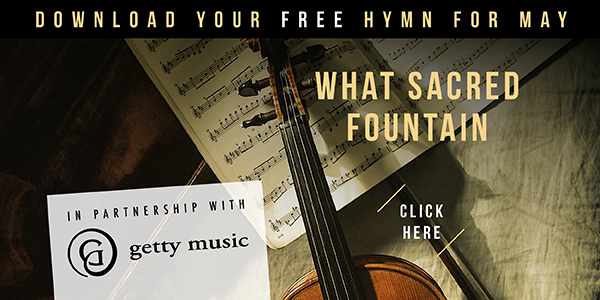 May Free Hymn of the Month: What Sacred Fountain
There is no greater gift to mankind than the precious blood of Jesus. Redemption through forgiveness of sin is our greatest need and this hymn, "What Sacred Fountain," declares the power of Jesus' blood to pay our debt, remove the stain of sin, and set us free. These lyrics originated with the words of Joseph Irons (1785-1852). Join in singing praises to our Redeemer in this modernized and spiritually rich hymn.
Click here for this month's hymn and song sheet
---
BLB is very blessed to partner with Getty Music and offer you these wonderful modern hymns, which promote sincere, Bible-based worship in the hearts of God's people.
For more information about Getty Music, visit GettyMusic.com.