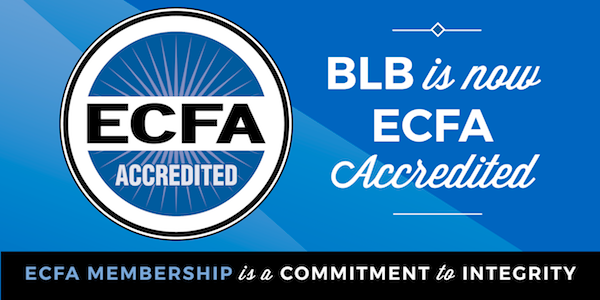 Blue Letter Bible Receives ECFA Accreditation!
On March 8, Blue Letter Bible received its accreditation from ECFA (Evangelical Council for Financial Accountability). This is a major milestone for BLB in seeking to follow a model of biblical accountability and stewardship.
Dan Busby, president of ECFA, shared, "We are pleased to accredit a ministry committed to equip people with powerful tools to read, study, and rightly divide the written Word of God, the Holy Bible."

ECFA, founded in 1979, provides accreditation to leading Christian nonprofit organizations that faithfully demonstrate compliance with the ECFA Standards pertaining to financial accountability, fundraising and board governance.
ECFA-accredited ministries are accepted based upon seven Standards including:
Doctrinal Issues
Governance
Financial Oversight
Use of Resources and Compliance with Laws
Transparency
Compensation-Setting and Related-Party Transactions
Stewardship of Charitable Gifts.
For more information about ECFA, visit ECFA.org.
To view important information for our donors, visit our Information for Donors page.