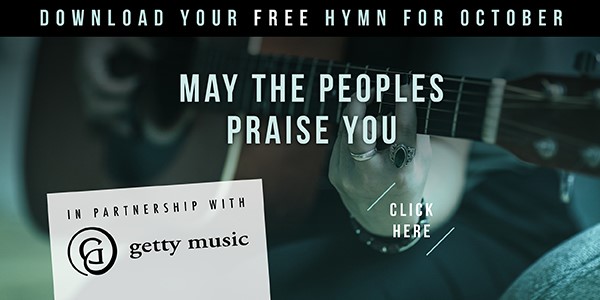 October Free Hymn of the Month: May the Peoples Praise You
The words of this song, "May the Peoples Praise You," remind us that it is our holy privilege to declare the name of Christ to every tribe, language, people, and nation. It was inspired by Psalm 67:20, as a call to worship God, and a call to share the Gospel through missions.
That your way may be known on earth, your saving power among all nations. (ESV)
Indeed, one day all creation will join in praising the Lord God Almighty.
Click here for this month's hymn and song sheet
---
BLB is very blessed to partner with Getty Music and offer you these wonderful modern hymns, which promote sincere, Bible-based worship in the hearts of God's people.
For more information about Getty Music, visit GettyMusic.com.