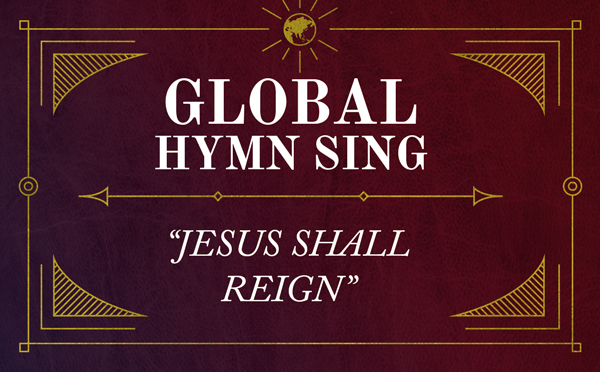 Global Hymn Sing—Sunday, February 25, 2018
Psalm 66:4 declares, "All the earth shall worship You…and shall sing praises to Your name."
Blue Letter Bible, in partnership with Getty Music, invites you to participate in the #TheTaskUnfinished Global Missions Hymn Sing.
The goal is to have believers from around the world unite in song, from sunrise to sunset, singing the same hymn, "Jesus Shall Reign." The hymn written originally by Isaac Watts, with new music and added lyrics from the Gettys, is available completely free for participating churches at GlobalHymnSing.com.
Please encourage your church, friends, and family to join the "global choir" in the worship of our King.
When you register, you will have access to all the music resources you need, FREE. Piano, Guitar, Vocal, Choir, Orchestra, Audio, Video and on-screen charts. The lyrics are available in English, Spanish and Chinese (Original Hymn) with Japanese, German, Russian, Tagalog and French as well.

Also…
Blue Letter Bible will be partnering with Getty Music throughout the year, by providing free hymn downloads for our newsletter subscribers and users. We will also be adding a selection of their modern hymns to the hymnal section on our website. Stay tuned for more information in the weeks ahead!