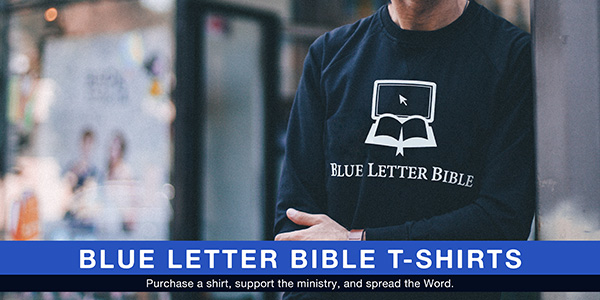 You can now purchase your very own Blue Letter Bible t-shirt through our exclusive partnership with t-shirt provider GiG Graphix.
GiG Graphix handles all of your purchase and shipping needs. And with every purchase, GiG Graphix donates $5.00 back to the ministry. There are a number of colors and styles available, so be sure to check out Gig Graphix's selection today by clicking HERE.
Purchase a BLB t-shirt today, and spread the Word!