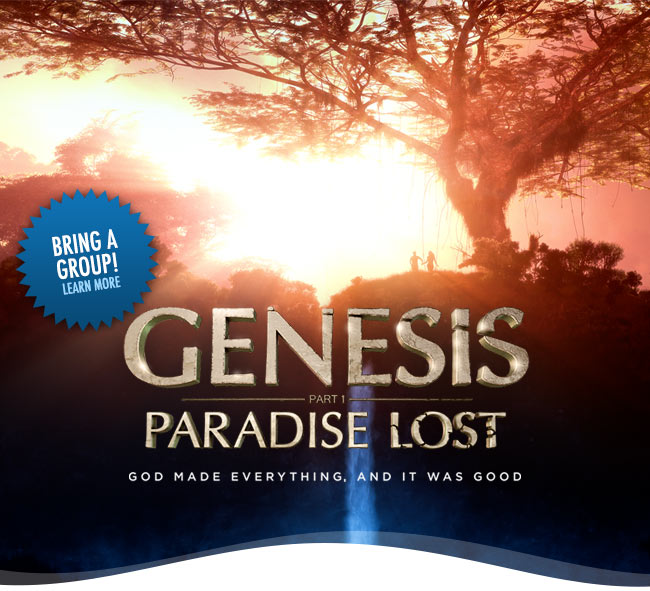 Blue Letter Bible is grateful for the opportunity to promote Creation Today's upcoming 3-D film, Genesis: Paradise Lost. Eric Hovind, president of Creation Today, says, The film allows viewers to experience the very foundation of our faith—"In the beginning, God!" If you live in the United States, we encourage you to find a showing near you for this special one-night movie event in theaters on Monday, November 13.
Less than 4 Weeks Away!
GENESIS: PARADISE LOST arrives in theaters for a special one-night event in less than 4 weeks, on Monday, November 13! In this episode, we equip you with another engaging, exclusive clip from the film, this one about natural selection! Also, see who's endorsing the film! Thank you for your continued help in spreading the word about this culture-influencing film! Together, we can expand its reach so that many can witness GENESIS: PARADISE LOST and hear the good news that 'God made everything, and it was good.'


Emeal Zwayne Endorses
GENESIS: PARADISE LOST
Emeal ("E.Z.") Zwayne, President of Living Waters Publications, urges you to get your tickets because theaters are selling out. He also mentions a panel discussion he will participate in at the end of the film.


Digital Resources Now Available
Equip yourself with downloadable digital resources such as trailers, posters, flyers, memes and more!