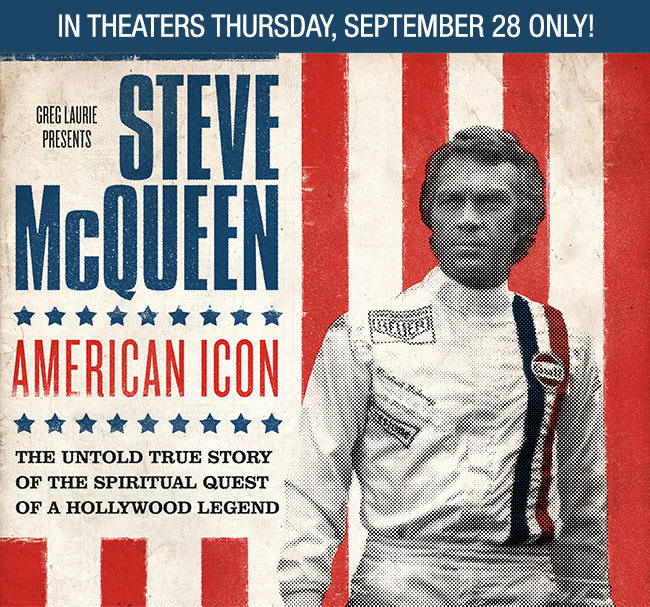 Blue Letter Bible is grateful for the opportunity to partner with Harvest Ministries and spread the word about their upcoming film STEVE MCQUEEN: AMERICAN ICON, focusing on the unknown story of this Hollywood legend. When he passed away, the media did not tell you about the radical way God changed this American legend's heart in the later years of his life. If you live in the United States, we encourage you to find a showing near you for this special one-night movie event in theaters on Thursday, September 28.
An Iconic Actor
Steve McQueen truly is an American Icon. One of America's most endearing and intriguing movie stars, he "is still the King of Cool" according to Esquire Magazine—50 years after the zenith of his career! The coolest thing about him, however, is barely known, despite countless biographies and articles.
Steve McQueen was a believer in Jesus Christ.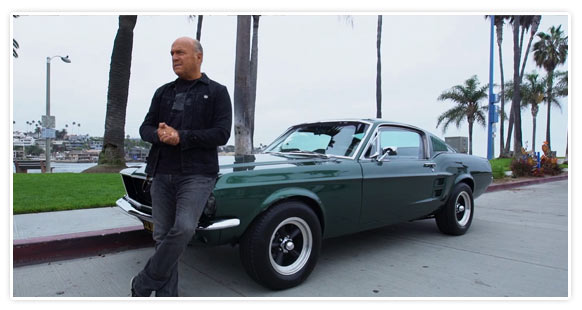 An Epic Outreach Event
An avid fan of the actor (and the owner of a replica of Steve McQueen's car in the classic film Bullitt), Pastor Greg Laurie and his mint Mustang hit the road in search of the true, untold story of McQueen's redemption-filled final chapters.
Greg Laurie partners with the Erwin Brothers (Woodlawn and Moms' Night Out) to tell the amazing faith journey of STEVE MCQUEEN: AMERICAN ICON. See this one-night event in select theaters Thursday, September 28 only.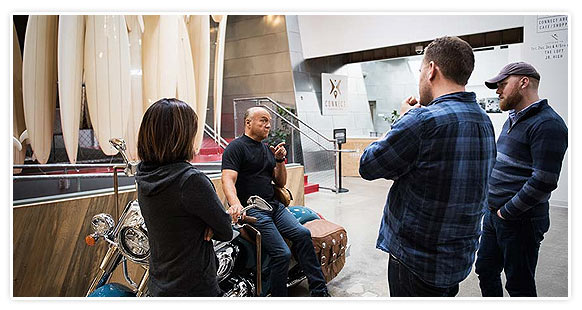 Bring a Group!
STEVE MCQUEEN: AMERICAN ICON is the ideal movie to invite a non-believing friend to experience with you. And if you have a group of 10 or more, our Group Tickets team can help serve you.