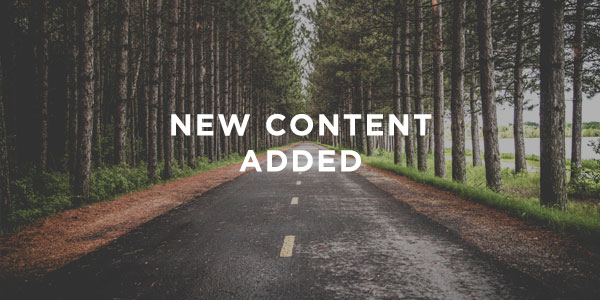 This year was a busy one for everyone at Blue Letter Bible. What a joy it is to look back and see all the Lord has done! Below is a review of all the new content and resources we were able to add to BLB in 2015. We praise God for His provision and thank the many supporters He has led to partner with BLB who helped make these new additions possible.
New Content Released This Month:
Content and Features Released in 2015:
BLB for Android
As with the Blue Letter Bible for iOS (Apple), this app allows you to dig deep into God's Word with over 15 available Bibles, text commentaries, Hebrew / Greek lexicon, interlinear, dictionaries, word searches, and more. It allows for personalization of study with highlighting, tagging favorite verses, and parallel Bible views.
Digital Books
New Devotionals from the God's Word for Gardeners Bible
We're also blessed to share with you six devotionals from author Shelley Cramm's recently published, NIV God's Word for Gardeners Bible.
David Guzik Video Collection
David Guzik on Serving in Ministry is a collection of six short videos originating from our extended interview with him. Pastor Guzik covers a range of helpful topics for anyone serving in ministry.
George Whitefield Sermons
Blue Letter Bible is pleased to offer 58 sermons from George Whitefield (1714-1770), whose zeal for God's glory—combined with an uncompromising commitment to preach the Gospel message—contributed to the First Great Awakening of England and North America in the 18th century.
New BLBi Course, Counseling God's Way
Young Christians and seasoned believers alike will benefit from this in-depth look at how God Himself is our "Wonderful Counselor" (Isaiah 9:6). The absolute Truth of God's Word has the power to change lives and provide instruction for all of life's difficult circumstances.
Blue Letter Bible LiveMap
It is wonderful to know that people around the world are actively using Blue Letter Bible to study the Word of God. Our new Live Map feature highlights everywhere BLB is currently being used around the globe in real time.