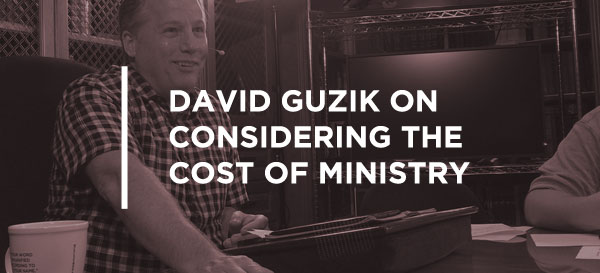 Several weeks ago, David Guzik visited us at the Blue Letter Bible offices. He was kind enough to sit down with us and record a collection of short videos covering a range of helpful topics for those serving in ministry.
In today's video, Guzik discusses, "What is the cost and worth of the call to pastoral ministry?"
His answer:
If you want to serve God as a pastor, preacher, or other ministry role, you need to reckon that you can't have it all. There are things you will have to give up and sacrifice in your like for the sake of really pursuing—with all your heart—the call that God has given you.
Watch the video for his whole answer: