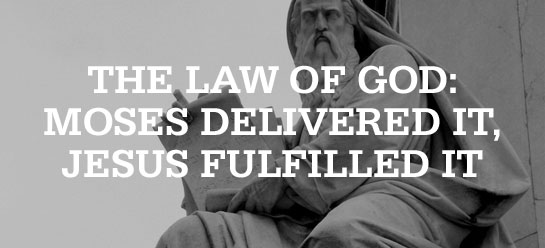 This article is part 3 in a series titled Jesus, the Truer and Greater Moses, in which we look at how the life and ministry of Moses is but a shadow of Jesus Christ. You can read part 1 and part 2.
As a prophet of God, Moses spoke God's words to God's people. He was a messenger. One of the greatest messages the prophet delivered, of course, was the message of the law of the Lord.
Leviticus 19 unpacks what the Lord told Moses about His law:
And the LORD spoke to Moses, saying, "Speak to all the congregation of the people of Israel and say to them, You shall be holy, for I the LORD your God am holy. Every one of you shall revere his mother and his father, and you shall keep my Sabbaths: I am the LORD your God. Do not turn to idols or make for yourselves any gods of cast metal: I am the LORD your God."
(Lev 19:1-4)
What is the Law?
We can see from Leviticus 19 that the law of the Lord can be summarized in two words: be holy. READ MORE