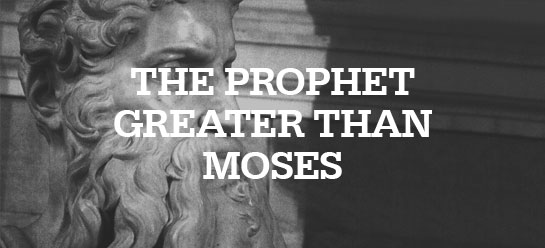 This article is part 2 in a series titled Jesus, the Truer and Greater Moses, in which we look at how the life and ministry of Moses is but a shadow of Jesus Christ. You can read part 1 here.
When you consider the question, "Who was Moses?", what is the first word that comes to mind?
"Prophet" is likely your answer. After all, Moses is often considered the prophet of all Old Testament prophets. He's the one that spoke on God's behalf not only to Israel, but to Pharaoh and the Egyptians too. His famous line, "Let my people go," would mark the beginning of the Jewish exodus from Egypt.
Moses, the Exodus, and the universal longing for a God who speaks
In the story of the Exodus, God's people are enslaved and lost. They have not heard from the Lord for 400 years. Understandable, they longed to hear from Him again. They likely wondered, Did God still care? Would He keep His promise to their father Abraham? Would He ever deliver them? Reminiscing the days of their patriarch Abraham, they longed for the Lord to speak to them once more.
Don't we all want this? READ MORE