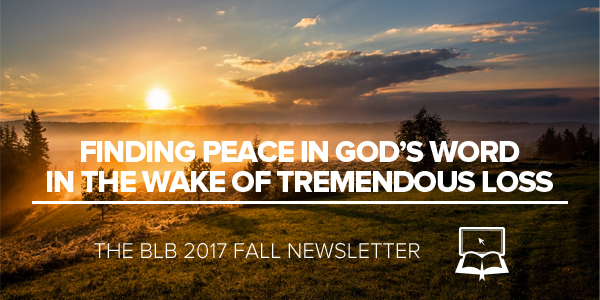 It might surprise you to know that a large number of people tell us they first discovered Blue Letter Bible by doing a Google search for topics like "Bible studies." Our friend, Carol Tardiff, from southern Texas is no exception. Carol loves Biblical history and she wrote to tell us that she had been reading The One Year Chronological Bible by Tyndale Publishers and wanted a Bible study to enhance the daily readings. It was then that she searched the internet and found BLB.
Because we enjoy getting to know our BLB users, who come from just about everywhere, we naturally wrote back to learn more about Carol. We found that she is retired from her life's work in the medical field as a nurse quality and risk management director. She is very involved in her church and attends a Sunday school class. Her love for Biblical history took her and her husband, Morris, to Israel. And finally, she uses our BLB app on her iPad where she saves Scriptures that impact her personally, and special quotes that she likes—particularly from Charles Spurgeon. When we asked if she has a favorite Bible verse she said…
I can do everything through Christ, who gives me strength (Philippians 4:13 NLT)
God is always faithful to show Himself strong on our behalf and Carol is a living testimony of that truth. Two years ago, after 32 years of marriage, her husband Morris died suddenly and very unexpectedly. This left a drastic void in Carol's life and that of her adult children and her five grandchildren. She knew in her heart she needed God's strength to help her through the grief. The Tardiffs had been very committed to doing morning devotions together every day, reading and studying the Bible, and then having a time of prayer. Carol remembered just how much she missed those mornings, until one day, she said…
"I found that I needed to continue the daily devotions and our prayer time with our Lord. It was then that I purchased a Chronological Bible and found the BLB website. Each morning I read the Daily Scriptures and then I turn to the commentaries to make sure I understand correctly, and they never cease to give me new insights. Then I end by praying (often out loud)—just like Morris and I always did."
What a sweet and tender moment she shared with our staff! We can only turn to God with thankful hearts for allowing us to make the Bible available to believers everywhere, and that Carol is one of them who is being blessed by the Word.