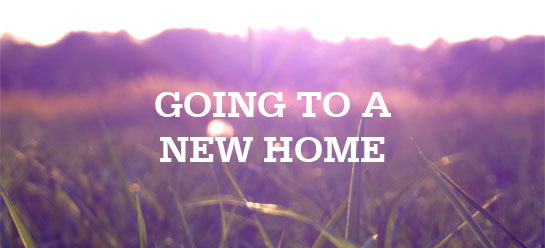 (Adapted from Chuck Smith's C2000 commentary available at the Blue Letter Bible)
For we know that if our earthly house, [this] tent, is destroyed, we have a building from God, a house not made with hands, eternal in the heavens. For in this we groan, earnestly desiring to be clothed with our habitation which is from heaven, if indeed, having been clothed, we shall not be found naked. For we who are in [this] tent groan, being burdened, not because we want to be unclothed, but further clothed, that mortality may be swallowed up by life. Now He who has prepared us for this very thing [is] God, who also has given us the Spirit as a guarantee. So [we are] always confident, knowing that while we are at home in the body we are absent from the Lord.
(2  Corinthias 5:1-6)
Though Paul was constantly facing death, various perils, it didn't really trouble him, for he had a correct understanding of death. And I think that this is something that we as Christians need to have: a correct understanding of what death is for the child of God.
Paul faced death, but he didn't worry about it because he knew,
For we know that, if our earthly house of this tabernacle [this tent] were dissolved, we have a building of God, a house not made with hands, eternal in the heavens (2 Cor 5:1).
The real me is spiritual.
I dwell in a body; the body isn't me. It's the house in which I live. And here, Paul reduces it from the house to the tent. Now, whenever you think about a tent, you don't think about a permanent place to live. There's always something very transient and temporary about a tent. And we should look at our bodies as tents; they are not permanent dwelling places for my spirit. My spirit is dwelling presently in this tent while my house is being prepared.
I have a new building—a new home—that I'm going to move into. It's a building of God. It's going to come to me directly from God. It's not made with hands; it's eternal, compared with the temporary, in the heavens. So for the child of God, death is moving out of the tent, the worn out tent, into the beautiful new house—a building of God, not made with hands, eternal in the heavens.
You remember Jesus said to His disciples, "Let not your heart be troubled: you believe in God, believe also in Me. For in My Father's house there are many mansions. And I'm going to prepare one for you" (John 14:1,2). Now our minds immediately go to Beverly Hills, perhaps. And some of these beautiful estates, large column porches and all, and we think, "Oh my. The Lord's going to take me by the hand and lead me up Glory Road, and we'll turn left on Hallelujah Lane and halfway down the lane on the right-hand side, He's going to show me this beautiful white home with these large columns in front and He's going to say, 'Chuck, that's your new mansion.'" Not so. Hate to disappoint you.
The mansion that the Lord is talking about is the new body He's got for me. I'm living in this tent, but one day I'm going to move into a mansion. And one of these days, should the Lord tarry, you no doubt will pick up your paper and read, "Chuck Smith died last night. Pastor of Calvary Chapel, etcetera, etcetera, etcetera." Don't believe it. That's poor reporting. If they're going to tell the truth, they're going to have to say, "Chuck Smith moved last night out of a decrepit old holy tent, leaky tent, into a beautiful new mansion." Hey, you don't need to wait for me, because I moved out of the tent into the house, the building of God, not made with hands, you see. This is death for the child of God.
Ready to die for Christ
And that's why Paul said, "Hey, you think I'm worried about being bound for Christ? I'm ready to die for Christ." Because he understood what death was to the child of God. It is the moving from the tent into the house. Now he goes on to amplify that.
For in this we groan (2 Cor 5:2),
Or while we are still in these bodies, we groan.
earnestly desiring to be clothed upon with our house which is from heaven (2 Cor 5:2):
These bodies are subject to weakness, subject to fatigue, subject to pain. In Romans8, Paul talked about how we groan. And all of creation was groaning together with us as we were "waiting for the manifestation of the sons of God, to wit, the redemption of our bodies" (Romans 8:23). That new body… I'm yearning, I'm desiring to have that new body, that building of God not made with hands, eternal in the heavens.
God showed His intention of your full redemption by giving to you now the Holy Spirit (2 Cor 5:5). Paul refers to this also in the second chapter of Ephesians being "sealed with the Holy Spirit of promise, which is the earnest of our inheritance until the redemption of the purchased possession" (Ephesians 1:13,14).
Therefore we are always confident, knowing that, whilst we are at home in the body, we are absent from the Lord: (For we walk by faith, not by sight:) [But] we are confident, I say, and willing rather to be absent from the body, and to be present with the Lord (2 Cor 5:6-8).
To be present with the Lord
That's what I really desire. Now I know that, as long as I am living in this body, I'm at home in this body or this body is my home, I'm absent from dwelling there in the kingdom of God. I'm willing, rather, to move out of this old body that I might be present with the Lord in His kingdom. So death releases me. It releases my spirit from this body that it might move into the new house, the building of God, where there I will dwell with the Lord forever.
Wherefore we labor, that, whether present or absent, we may be accepted of him well pleasing unto him (2 Cor 5:9).
So, my desire is that my life might be pleasing to God, while I'm living in this body. And when I ultimately move out of the body, my chief desire is that my life be pleasing to God again, that Jesus might be able to say to me, "Well done, thou good and faithful servant: thou has been faithful in the little things, now I will make thee ruler over many: enter into the glory of the Lord" (Matthew 25:21).
{28 Comments}