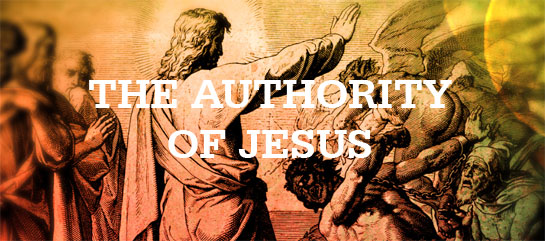 Bible commentator F.E. Marsh offers 7 ways that Jesus has authority:
Christ has authority over all flesh.
since you have given him authority over all flesh, to give eternal life to all whom you have given him.
(John 17:2)
Christ has all authority given to Him in heaven and earth.
And Jesus came and said to them, "All authority in heaven and on earth has been given to me.
(Matthew 28:18)
Christ had authority from His Father to lay down His life.
No one takes it from me, but I lay it down of my own accord. I have authority to lay it down, and I have authority to take it up again. This charge I have received from my Father."
(John 10:18)
Christ has authority to forgive sins.
But that you may know that the Son of Man has authority on earth to forgive sins"–he then said to the paralytic–"Rise, pick up your bed and go home."
(Matthew 9:6 )
Christ gives authority to those who receive Him, to be the children of God.
But to all who did receive him, who believed in his name, he gave the right to become children of God
(John 1:12 )
Christ gave His disciples authority over disease and demons when He was here on earth).
And he called to him his twelve disciples and gave them authority over unclean spirits, to cast them out, and to heal every disease and every affliction. (Matthew 10:1)
Christ has authority to execute judgment.
And he has given him authority to execute judgment, because he is the Son of Man.
(John 5:27)
{46 Comments}